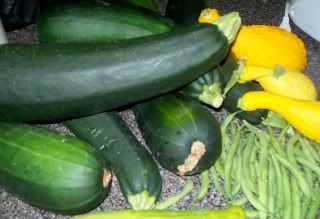 Mid-summer is here, and that means that gardens are plentiful with yellow squash, zucchini, green beans and carrots. While it is delightful to eat these fresh vegetables straight from the garden, many times you will have more than your family can consume before they start to spoil. To preserve these tasty vegetables for winter, try freezing them.
The key to freezing vegetables is blanching. Vegetables have enzymes that allow them to ripen. If the enzymes are not destroyed before the vegetables are frozen, the vegetables will be soggy, lose color and not taste as good when thawed.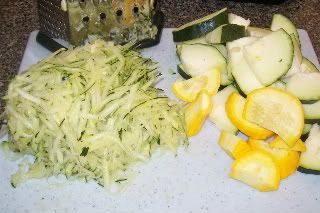 Vegetable Preparation
For yellow squash and zucchini, freeze in slices, cubes or shredded. I prefer to freeze shredded zucchini in two cup increments for bread in mid-winter. Carrots can be sliced or diced or kept whole if you have baby carrots. Cut the ends off of the green beans and cut into the size you prefer.
Blanching
Blanching can be done in boiling water or a steamer. For the boiling water technique, bring a pot of water to a full rolling boil.  Add your vegetables to the boiling water, and start a timer immediately. Squash, zucchini, green beans and sliced carrots should be blanched for 3 minutes. Whole baby carrots take 5 minutes. Have a bowl of ice water ready to immerse the vegetables in when the time is up. The ice water is an important step to stop the cooking process.
After about three minutes in the ice water, drain the vegetables well. I like to flash freeze my vegetables on a cookie sheet. Flash freezing prevents the vegetables from sticking together. This way you will not have to defrost the whole bag of vegetables at once! After 24 hours, place the vegetables in freezer bags marked with the date and contents.
Preserving extra summer vegetables for winter is a great way to save money. Come winter time, you will be craving squash but it will be priced at $2.99/lb. If you have a stockpile in your freezer, it will make stir fry, soups, casseroles and bread so much more affordable!

Renae is a mom of two young boys who keep her running. She blogs at Madame Deals and helps people make dollars out of change. In her spare time, she loves to work in her vegetable garden and cook.